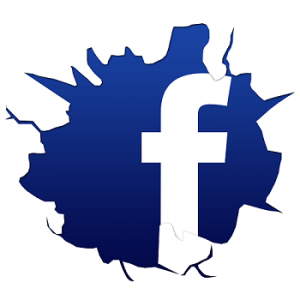 Facebook is a great place to market your brand, your products or services. Here is a list of over 200 Facebook marketing groups that you can join and share your ads with. Like any other business tool this can be potentially abused. So here are few tips.
As your join request is approved you want to thank the group members for the opportunity to join the group.
Resist the temptation to start posting ads right away.
Scroll through the most recent ads and give a like or an encouraging comment on the posts, e.g. "Thanks for sharing your business/product with the group Tom. This looks very interesting and I will surely take a look at it." Vary the comments along those lines as much as you can… don't turn this into a robotic thing now ok 🙂
Use the group to ask genuine questions, make suggestions etc
When you do post your own ad do so no more than once per day, to do otherwise will be considered as spamming.
Try to use variations of wording for your ads, remember many others are in the same group as you so you do not want them to see the exact same ad in 10 groups in one day.
Post relevant pictures along with your ad… picture + text draws more attention than raw text.
Post ads that make persons want to know more about what you have posted, yes you can do it, dig deep and engage your creative juices.
When persons inbox you to find out more about what you have posted respond as quickly as possible starting with telling them thanks for contacting you.
So with these tips in mind here is the list of over 200 Facebook marketing groups
1. BUSINESS NETWORK – https://www.facebook.com/groups/networkamerica
2. Home Business – https://www.facebook.com/groups/infohomebusiness
3. MAKE EASY EARN MONEY ONLINE – https://www.facebook.com/groups/102515383237121
4. Make Money – https://www.facebook.com/groups/moneydiscuss
5. MONEY MAKERS – https://www.facebook.com/groups/269862029693574
6. Home Business Opportunities – https://www.facebook.com/groups/349867281789286
7. Work at home – https://www.facebook.com/groups/219753244716973
8. Make Money Online – https://www.facebook.com/groups/2makemoneyonline
9. Money making manchine – https://www.facebook.com/groups/276698079069378
10. Business Opportunities – https://www.facebook.com/groups/431195593601936
11. Work from home – https://www.facebook.com/groups/185947361479118
12. Make Money! – https://www.facebook.com/groups/84721706416
13. MAKE MONEY ONLINE – https://www.facebook.com/groups/dewaharis
14. Make Money – https://www.facebook.com/groups/71318490718
15. EARN MONEY FROM HOME – https://www.facebook.com/groups/292466577454921
16. work at home – https://www.facebook.com/groups/115575255159487
17. marketing – https://www.facebook.com/groups/mareketing
18. Home Business Pros – https://www.facebook.com/groups/Homebizsuccess
19. Affiliate Marketing – https://www.facebook.com/groups/15887836774
20. Home Business Entrepreneurs – https://www.facebook.com/groups/193542207343271
21. Home business – https://www.facebook.com/groups/YoutubeAds
22. Make Money – https://www.facebook.com/groups/makemymoney
23. Make Money Online – https://www.facebook.com/groups/makemoneyonlineleaders
24. HOW TO MAKE MONEY ONLINE – https://www.facebook.com/groups/32262935791
25. Let's Make Money Online – https://www.facebook.com/groups/letsmakemoneyonline
26. Network Marketing – https://www.facebook.com/grou/InternetNetworkMarketingBlogSyndicationClub
27. Home based Business – https://www.facebook.com/groups/38432135539
28. Affiliate Marketing Opportunities – https://www.facebook.com/groups/affiliatemarketingopportunities
30. Entrepreneurs – https://www.facebook.com/groups/5395024554
31. Affiliate Marketing – https://www.facebook.com/groups/milan.baul
32. Make Money Fast – https://www.facebook.com/groups/makemoneyfast09
33. EARN MONEY ONLINE FOR FREE – https://www.facebook.com/groups/212855162082255
34. Marketing Masterminds – https://www.facebook.com/groups/marketingmasterminds
35. Stay at Home Dads – https://www.facebook.com/groups/sahdameb
36. Networking – https://www.facebook.com/groups/networkingeveryday
37. Network Marketing – https://www.facebook.com/groups/ShareNetworkMarketing
38. Money making sites – https://www.facebook.com/groups/yourmoneymakingsites
39. making money the social way – https://www.facebook.com/groups/makingmoneysocial
40. Affiliate Professionals – https://www.facebook.com/groups/affiliatemarketingprofessionals
41. Work From Home – https://www.facebook.com/groups/workfromhouse
42. Make Money Now – https://www.facebook.com/groups/112712982106211
43. Internet Marketing For Everyone – https://www.facebook.com/groups/159636467544651
44. Business – https://www.facebook.com/groups/Businessadds
45. Affiliate Marketing – https://www.facebook.com/groups/42411559499
46. My Million Dollar Dream – https://www.facebook.com/groups/mymilliondollardream
47. Income Confidential – https://www.facebook.com/groups/incomeconfidential
48. Work from home – https://www.facebook.com/groups/NoMore9to5s
49. Home Business Online Entrepreneur – https://www.facebook.com/groups/EntrepreneurOnline
50. Network Marketing Secrets – https://www.facebook.com/groups/andiepetoskeysecrets
51. Work At Home – https://www.facebook.com/groups/WorkAtHome.net
52. Entrepreneurs Network – https://www.facebook.com/groups/140180689447871
53. To Your Success – https://www.facebook.com/groups/155336071279346
54. MONEY – https://www.facebook.com/groups/382593211808843
55. Entrepreneurs Only – https://www.facebook.com/groups/271343662971879
56. FREE MONEY – https://www.facebook.com/groups/638631889499269
57. Best Sites For Money – https://www.facebook.com/groups/304025573027044
58. Make money online – https://www.facebook.com/groups/251060341604633
59. WORK FROM HOME – https://www.facebook.com/groups/327280734007501
60. Make money online – https://www.facebook.com/groups/hoikiemtientrenmang
61. Network marketing – https://www.facebook.com/groups/370731269633669
62. Work From Home – https://www.facebook.com/groups/247515958711108
63. Make Money Online Fast – https://www.facebook.com/groups/212723548816249
64. Network marketing – https://www.facebook.com/groups/anujnetwork
65. Work At Home – https://www.facebook.com/groups/wok.at.home
66. Share Your Knowledge – https://www.facebook.com/groups/shareyourthougts
67. Work At Home – https://www.facebook.com/groups/WWW.INFOTECHPTELTD.ASIA
68. Make Money Online – https://www.facebook.com/groups/makemoneyon
69. Work From Home – https://www.facebook.com/groups/214593388572330
70. Work at Home Network – https://www.facebook.com/groups/workathomenetwork
71. Work From Home – https://www.facebook.com/groups/growyourwork
72. Online Business – https://www.facebook.com/groups/magnetosolutions
73. MLM TRAFFIC JAM – https://www.facebook.com/groups/MLMTRAFFICJAM
74. Making Big Money Online – https://www.facebook.com/groups/MakingBigMoneyOnline
75. Earning Opportunities – https://www.facebook.com/groups/OnlineBusinessandEarningOpportunities
76. WORK AT HOME – https://www.facebook.com/groups/workathomeplus
77. UPCOMING MUTIMILLINIORS – https://www.facebook.com/groups/248217055189073
78. Home Based Business – https://www.facebook.com/groups/184133778335847
79. Work From Home Moms and Dads – https://www.facebook.com/groups/wfhmd
80. Affiliate Marketing – https://www.facebook.com/groups/BestDealForYou
81. Home based Business – https://www.facebook.com/groups/5860308817
82. Work At Home – https://www.facebook.com/groups/iamcoach
83. Work From Home – https://www.facebook.com/groups/w0rkfr0mh0me
84. Working Online – https://www.facebook.com/groups/135111939987050
85. Work At Home Moms – https://www.facebook.com/groups/workathomemomsinfo
86. Make Money From Home Discussion – https://www.facebook.com/groups/RichStudentDotCom
87. Make Money – https://www.facebook.com/groups/moneygoldmoney
88. Make your own business – https://www.facebook.com/groups/makebusiness
89. MLM Traffic Tools – https://www.facebook.com/groups/mlmtraffictools
90. BUSINESS OPPORTUNITIES – https://www.facebook.com/groups/supportbusiness
91. Work from home – https://www.facebook.com/groups/166476090052811
92. Online marketing – https://www.facebook.com/groups/onlinemarketing1
93. Affiliates Lounge – https://www.facebook.com/groups/122867401092396
94. Advert Zone – https://www.facebook.com/groups/AdvertZone
95. Home Business Online – https://www.facebook.com/groups/475593539164299
96. Work From Home And Make Lots Of Cash – https://www.facebook.com/groups/556831834342060
97. CashMoney Online Business – https://www.facebook.com/groups/126065374240838
98. Home Business Opportunities – https://www.facebook.com/groups/HomeBizOpps
99. MONEY MAKING MIND – https://www.facebook.com/groups/moneymakingmind
100. Home Based Business Tips & Ideas – https://www.facebook.com/groups/6536383994
101. How To Make Money FAST – https://www.facebook.com/groups/HowToMakeMoneyFast
102. You can make money online – https://www.facebook.com/groups/You.can.make.money.online
103. MLM Online Jobs – https://www.facebook.com/groups/mlmonlinejobs
104. Make Money Online – https://www.facebook.com/groups/502339739790115
105. MONEY MAKING IDEAS – https://www.facebook.com/groups/101moneymakingideas
106. Make Money Experts – https://www.facebook.com/groups/127361397406522
107. Affiliate Marketing – https://www.facebook.com/groups/144488025586731
108. Making money online – https://www.facebook.com/groups/251576358225458
109. Income at home – https://www.facebook.com/groups/640892959255188
110. Promote Promote Promote – https://www.facebook.com/groups/promotepromotepromote
111. Make money working at home – https://www.facebook.com/groups/107684236063569
112. Internet Marketing Magic – https://www.facebook.com/groups/378662832253839
113. Make Money Online – https://www.facebook.com/groups/362315067141960
114. Internet & Earnings – https://www.facebook.com/groups/affilates
115. Home Business Billboard – https://www.facebook.com/groups/125650894256074
116. Work From Home Ideas – https://www.facebook.com/groups/hangelbelworkfromhome
117. EXTRA INCOME – https://www.facebook.com/groups/extraincome01
118. MLM Skills & Network Marketing – https://www.facebook.com/groups/SunCoastMLM
119. HOME BASED BUSINESS GROUPS – https://www.facebook.com/groups/ghbtg
120. Work at Home Moms – https://www.facebook.com/groups/workathomejobsformoms
121. Work From Home – https://www.facebook.com/groups/285520488197474
122. Home Business 101 – https://www.facebook.com/groups/HomeBiz101
123. Share Opportunity – https://www.facebook.com/groups/shineopportunity
124. WORK AT HOME MOMS – https://www.facebook.com/groups/dailydealstore2
125. Online Marketing Boom – https://www.facebook.com/groups/MarketingOnlineBoom
126. Work From Home – https://www.facebook.com/groups/workfromhome2015
127. MLM – https://www.facebook.com/groups/mlm24
128. Work from home legit online jobs – https://www.facebook.com/groups/359396474180278
129. work at home – https://www.facebook.com/groups/samarpanoffice
130. Work From Home – https://www.facebook.com/groups/166454983495432
131. Internet Affiliate Business Opportunity – https://www.facebook.com/groups/197625479521
132. Work At Home Moms – https://www.facebook.com/groups/301488896606528
133. Sound Investment & Affiliate Program – https://www.facebook.com/groups/468496979912670
134. POWER OF NETWORK MARKETING – https://www.facebook.com/group/244837548902438
135. Multiple Streams of Income – https://www.facebook.com/groups/multiplestreamsincome
136. Make Money Online – https://www.facebook.com/groups/clubasteria.vilona
137. Work from Home – https://www.facebook.com/groups/wrkfrmhm
138. WORK AT HOME – https://www.facebook.com/groups/work8home
139. THE NETWORKER'S NOTICEBOARD – https://www.facebook.com/groups/147198475294602
140. Work From Home – https://www.facebook.com/groups/360890220674534
141. MLM Money Is SEXY – https://www.facebook.com/groups/170554153026005
142. MAKE MONEY ONLINE PER DAY $100 – https://www.facebook.com/groups/165300296899079
143. Make Money Online Rapidly – https://www.facebook.com/groups/333808100044439
144. Home Business Opportunity – https://www.facebook.com/groups/daniel30
145. Online Marketing – https://www.facebook.com/groups/102827891037
146. Wealthy Mindset – https://www.facebook.com/groups/126519924994
147. Earn money with the internet – https://www.facebook.com/groups/191944617584136
148. Entrepreneurs – Lets build together – https://www.facebook.com/groups/386218954793964
149. Business Opportunities – https://www.facebook.com/groups/192677810855246
150. Internet Marketing – https://www.facebook.com/groups/163901963701922
151. Share your Business Opportunities – https://www.facebook.com/groups/shareurbo
152. THE Money Making Group – https://www.facebook.com/groups/MyMMG
153. The Best Network Marketing Opportunities – https://www.facebook.com/groups/soluxen
154. Work at Home Opportunities – https://www.facebook.com/groups/workathomeopps
155. Make Money Online 24/7 – https://www.facebook.com/groups/makemoneyonline247
156. Work at Home -https://www.facebook.com/groups/AlMaare
157. Earn Money Online – https://www.facebook.com/groups/joinaffid
158. Home Base Business Tips – https://www.facebook.com/groups/311631735554395
159. Earn money – https://www.facebook.com/groups/Moneydz
160. MLM INTERNATIONAL GROUP – https://www.facebook.com/groups/102426603382
161. THIS IS YOUR GROUP JOIN AND POST – https://www.facebook.com/groups/thisisyourgroup
162. Advertising Online Work From Home – https://www.facebook.com/groups/436794093062843
163. Network Marketing – https://www.facebook.com/groups/NetworkMarketingPro
164. e-Marketing Business – https://www.facebook.com/groups/224169064321510
165. Money Maker – https://www.facebook.com/groups/136573416542982
166. Make Free Money Online – https://www.facebook.com/groups/FreeMyLikes
167. Advertising Group In Facebook – https://www.facebook.com/groups/169307533250468
168. Build Your Downline Daily Workshop – https://www.facebook.com/groups/398183240213792
169. Profits Online – Make Money From Home – https://www.facebook.com/groups/389958721015185
170. make money network – https://www.facebook.com/groups/makemoneynetwork
171. Make Money Online – https://www.facebook.com/groups/108826352501560
172. Make Money Online – https://www.facebook.com/groups/198888630152370
173. Money Making Ideas – https://www.facebook.com/groups/220587421388573
174. Earn Money Online – https://www.facebook.com/groups/earnmoneyonlinepk
175. Making money by advertising online – https://www.facebook.com/groups/makemoneyadvertising
176. Make Money Online – https://www.facebook.com/groups/347876631947854
177. Work at Home Moms n Dads – https://www.facebook.com/groups/workathomemomsndads
178. Business and entreprenuers groups – https://www.facebook.com/groups/111812846723
179. Home Business Entreprenuers – https://www.facebook.com/groups/380775345308547
180. Facebook Friends Making Money With Sally – https://www.facebook.com/groups/196407047085487
181. MARKETING E MEDIA SOCIAL – https://www.facebook.com/groups/429118833820809
182. I make money online – https://www.facebook.com/groups/487767167910908
183. Work At Home – https://www.facebook.com/groups/danielgroup2
184. 6 Figures From Home – https://www.facebook.com/groups/6FigFromHome
185. Making Money In My Sleep – https://www.facebook.com/groups/505570179475497
186. MARKETING.ON.NET – https://www.facebook.com/groups/417804754951303
187. BizOppers – https://www.facebook.com/groups/372776009459818
188. Business Opportunities – https://www.facebook.com/groups/56053195489
189. Business Opportunities 5 – https://www.facebook.com/groups/191382624328498
190. Leaders Forum Marketing Group – https://www.facebook.com/groups/theleadersforummarketing
191. Secrets of Home Business Success – https://www.facebook.com/groups/SecretsofHomeBusiness
192. Passive Income Opportunities – https://www.facebook.com/groups/shieldyourbusiness
193. Money Making Ideas – https://www.facebook.com/groups/180183638737717
194. It's All About The Opportunity – https://www.facebook.com/groups/itsallabouttheopportunity
195. Network Marketing – MLM – https://www.facebook.com/groups/329516482618
196. home based business – https://www.facebook.com/groups/133105007939
197. Network Marketing – https://www.facebook.com/groups/PricelessPossibilities
198. MLM group – https://www.facebook.com/groups/mnwMLMgroup
199. Earn Money Online – https://www.facebook.com/groups/424475777592476
200. Work from home – https://www.facebook.com/groups/work.home
201. Home Based Business – https://www.facebook.com/groups/homebasedbusinessprogram
202. Multi-Business Marketing Center – https://www.facebook.com/groups/572372549482176
203. How To Build Your Home Based Business – https://www.facebook.com/groups/25skills
204. Make Money Online – https://www.facebook.com/groups/MakemoneyonlineVN
205. Online Business Opportunities – https://www.facebook.com/groups/On9BizzOpp
206. Network marketing Advertise here – https://www.facebook.com/groups/jesper79
207. Home Based Marketing Business – https://www.facebook.com/groups/homebasedmarketing
208. Make money online – https://www.facebook.com/groups/320162023462
209. Passive Income Programs – https://www.facebook.com/groups/mmoadvertising
210. Attraction Marketing – https://www.facebook.com/groups/Attractionmarketingfanpagelikesonly