If you missed it the first time, the Ultimate Homemaking Bundle 2018 is back for just two days!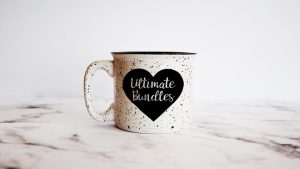 Even though it's always a great deal and full of incredible resources, I'm so glad this year's version of the Ultimate Homemaking Bundle is making a repeat appearance. 🙂
Why? Because I think this time of year is a brilliant time to pick up your own copy of the Ultimate Homemaking Bundle.
As you head into the slower season of winter (for those of us north of the Equator, anyway!), you'll have more time to concentrate on the inside of your home.
Within the bundle, you'll find resources that teach you how to:
Organize and declutter your home so it's beautiful and easy to clean
Accomplish more in less time so you can balance your many roles
Grow stronger relationships with your spouse and your kids
Serve healthier meals in a fraction of the time
Decorate, budget, parent, plan, take better care of yourself, and so much more.

Dedicate some time this winter, and use these ideas to help you create smoothly running processes.
Curious what the bundle includes?
When you buy the Ultimate Homemaking Bundle, you'll get access to:
62 eBooks,
30 eCourses, videos & audio files,
34 printables & workbooks,
and 3 membership sites

… all curated to give you an insanely helpful collection of resources to touch every part of your homemaking journey – at a price that's too good to miss.
Will our homes ever be perfect? Nope. Will these tools make life completely stress-free? Uh-uh.
But learning smart strategies and solutions, and saving yourself time and stress trying to figure things out on your own, sure does go a long way.
And with a little help, you really can create a home and life that (while imperfect) is pretty stinkin' awesome. 🙂
Check out the Ultimate Homemaking Bundle 2018 right here