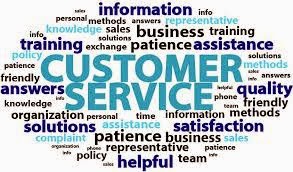 Job Industry: Customer Service
Employment Type: contractor
Salary:
Job Description
OUR CLIENT IS SEEKING A PROFESSIONAL CUSTOMER SERVICE INDIVIDUAL TO WORK FOR TWO DAYS MANNING A TABLE AT A TWO DAY CONFERENCE.
Person needs to remain at the table at ALL times during the shift. Table must not be left unattended at any given moment.
Job Requirements
Person is to interact with the public while standing up.
Person is responsible to collect picture IDs, hand out headsets and explain how to use.

Be ready and give ID back, when persons return the headset. People might and will be coming in and coming out during the shift so the person needs to be ready to distribute headsets and receive headset back at all times.

Person must be professional looking, business presence and attire, no visible tattoos or piercings, business-type haircut and hair colour.

Person must be at the assignment table for the specified time.
Please send resume to admin@employmentjamaica.com – deadline to apply 11:00AM Wednesday, October 15, 2014.