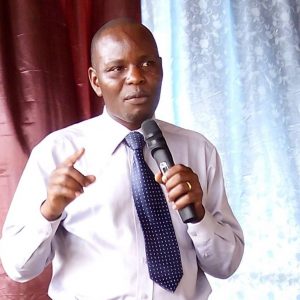 Over the last few years I have come to know Pastor Daniel from Kenya.  He has a heart for reaching out to his people and lifting up those who have been dealt a debilitating blow by life's circumstances.  He recently shared with me of the work he is doing with young boys over there in Kenya. I share it here as an example of how to empower boys.  Below is his recent news report sent to me.
I got a lot of moving words from our boys (Krew). Actually I did record their voices for future testimony. They are very thankful. They call this place the home of peace, Salem. (my reaction to this; !!!!!)
1) They told me when they were on the street they never took Shower(s), never bathed for years, here they bathe, praise the Lord.
2) When they were on the street they never get water to drink, they were drinking at their own risk. They were being called thieves everywhere they go. Here, at church, people love them. Each time Sunday and weekday service members come to see them.
3) They have been living on death, meaning, they cheat death everyday on the streets. They could not sleep continuously longer than 1 hr, that would be risky. Now they are sleeping so well without worrying at all.
4) They are now happy they can drink water without being chased by merchants or Panga machete, they sleep well, they take shower, they say they are seeing God and they believe their dreams will come true.
5) This boys are soo thankful, more than spoken words can express. They can't believe what is happening to them right now, being they have now their daily food and shelter. It's amazing in their eyes.
Each day they pray for God to help them change and make them be good people.
They are very very happy!!!
That is what I can conclude with.
That was the words from Grace Krew!!!
Here is a group picture of the young men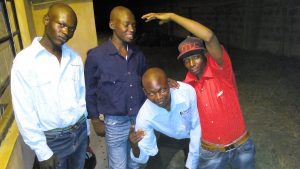 Continue supporting this boys and God will bless you same.
Rev. Daniel Oniamba
Founder / President
Amazing Grace Ministries International
P.O BOX 3294 – 20100 Nakuru Kenya
Email: a_gmi@yahoo.com or agminakuruchurch@gmail.com
Phone: +254 72 153 7647 Home: +254 73 333 1348 Church +254 721 537 647