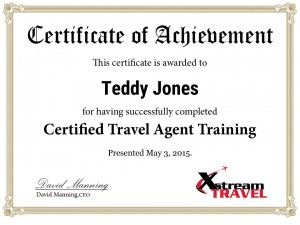 Imagine getting paid to take a vacation. That's the idea behind how to get paid to travel, that's the concept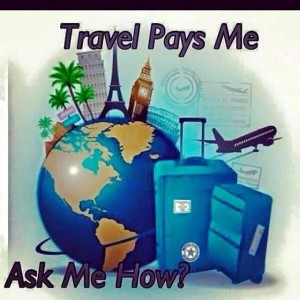 behind the name paycation.   The travel industry is huge!! How many persons do you know who travel often? How many travel at least once a year?  Paycation enables you to run a successful business right from the comfort of your home with the most exciting product worldwide. Whether you are a stay at home mom, a retiree, doctor, student, or one of the millions of full time, hardworking, yet underpaid and under-appreciated employees, Paycation gives you the opportunity to become financially independent by working your own home based business with all the tools, training and support you need to become successful.
Welcome to the Paycation Opportunity!

Travel is an 8 trillion dollar industry and with Paycation you can simply join our Paycation Travel Club (PTC) to enjoy the best prices on all types of vacations and custom trips or by just becoming a Paycation Independent Associate (IA), referring the PTC program to your friends, family and co-workers, you can turn Paycation into serious savings and a great income opportunity.
At Paycation, you also have the option to become a Referral Travel Consultant (RTC) and earn on all the travel you take or refer to your personal travel site or the corporate office.  This is just one of the ways in which you get paid to travel.
Many people are looking for a career change. Thanks to Xstream Travel, that option is available through Paycation. You can go through the Xstream Certified Travel Consultant (CTC) Program and become a Certified Travel Consultant (CTC) and earn some of the highest travel commissions in the industry plus enjoy all the travel perks and Tax advantages available only to Travel agents or consultants.
Paycation has created the strongest compensation plan in history to give everyone the opportunity for financial success. (See the compensation plan for more information).
There are 3 ways to get involved with Paycation Travel
1. Travel Club Member Independent Associate
Join as an Independent Associate, Travel Club Member, for $40.00 and a $29.95 monthly fee. Includes Travel Club Membership (IA's earn on personal sales and are eligible to qualify for the Paycation Residual Commission Program).
This package comes with your own Travel Club website and back office to track your organizational growth and commissions.
IA's if qualified earn in the Paycation Commission program and on personal sales to customers. This allows you to earn personal sales on each Travel Club sold to a customer and the sale of a Referral Travel Consultant Package.
2. Referral Travel Consultant (RTC) $99.95
Join as a Referral Travel Consultant (RTC) $99.95 and $59.95 monthly. As a Travel Consultant you are eligible for Tax Benefits.
This package includes the Paycation Travel Club and comes with your personal online travel website plus travel booking portal and back office to track your organizational growth and commissions. Referral Travel Consultants also earn 65% of the Travel Commissions on all travel they refer to their travel portal and 20% on travel referred to the corporate travel department. As a Referral Travel Consultant you can participate in the commission program and qualify for coded bonuses and leadership bonuses. *The RTC monthly subscription fee is $59.95. $40.00 Annual renewal fee.
3. Certified Travel Consultant (CTC) $149.95
Certified Travel Consultant (CTC) Once an RTC takes the Certified Travel Training and passes the certification test they will be upgrade to a Certified Travel Consultant for Xstream Travel.
As a CTC you get everything in the RTC package and will maximize travel commissions and work direct with top travel suppliers in the travel industry. You earn 75% of the commission on all travel you book direct or refer to your travel portal and 20% of all travel commissions on travel you refer to the corporate travel office. *The CTC monthly subscription fee is $59.95
**RTC's and higher pay an annual $40.00 consultant fee.
Based on what you have seen you can get back with me if you need more info, or if you are ready to begin you can go to my website and do so.  Click here to visit my website and join.
I am adding here also a lovely slide show of our business model and how it benefits you