My first real exposure to the term Life Coach was when my former house mate told me that he had completed his certification and commenced his life coaching practice. I was fascinated by this especially when he told me of one of the very popular Jamaicans who was his client. In 2009 as part of my training in Leadership and Community Transformation at the African Leadership Institute For Community Transformation, now Institute For Transformational Leadership, I was further exposed to the benefits of life coaching and the pathways towards a career in same. The seed was nurtured from then and in 2019 I commenced training in Life Coaching as a Master NLP Practitioner. I have completed that certification and established my coaching business as Purposeful Innovations, with the Tag Line, Building Dreams Watering Visions Nurturing Ideas.
Perhaps you too may be contemplating venturing into life coaching. Is it right for you? Is there a way to know for sure? Here are two very solid sets of guiding questions and considerations. Take an honest assessment of yourself and if at the end you are sure this is for you, here is an excellent training option to utilize. This six week certification course is one of the best that I have come across.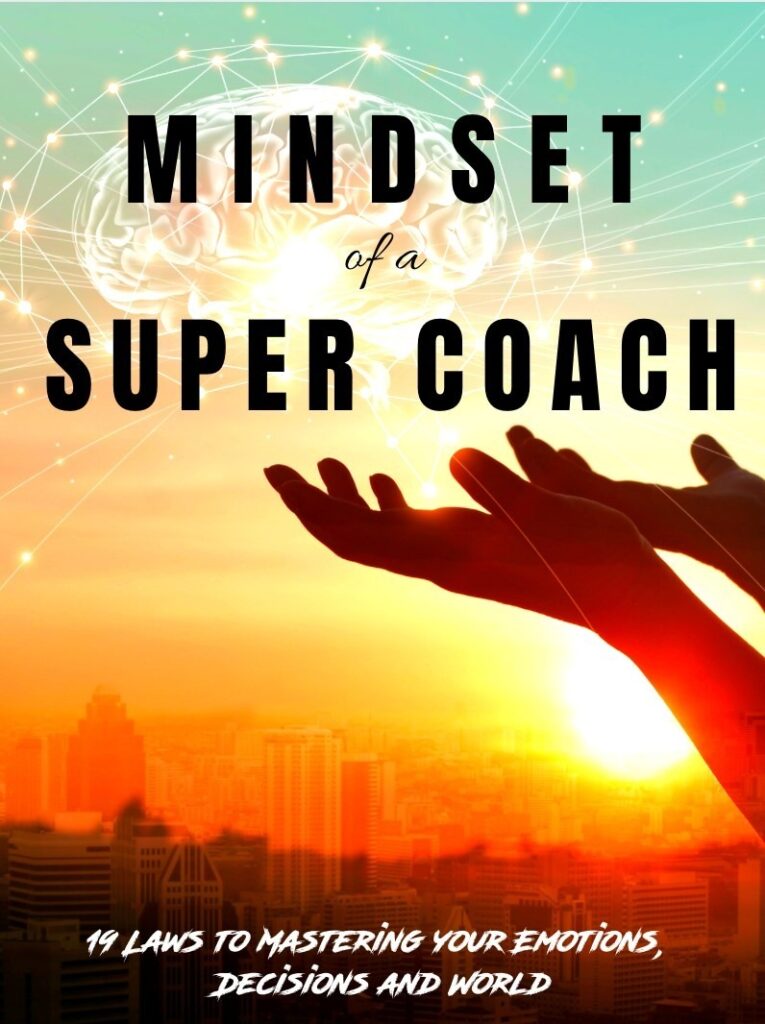 In recent years, Life Coaching has become a much more common career for people to go into, with many personal trainers often choosing to go on and complete a coaching course to further advance their knowledge and career.
There are some important qualities needed to become a successful Life Coach, since you'll be working one on one with clients, many of whom will have different ambitions, being going through different struggles and requires different types of help.
8 Signs You Should Be A Life Coach
Here are 8 signs that you have exactly what it takes to become a Life Coach!
1. You Have a Passion for Self Development
The first sign that you should become a life coach is when you truly have a passion for self development.
The greatest life coaches have an amazing amount of passion for developing themselves as individuals, and they want to use an transfer this passion over to others.
Anybody who you consult with is easily able to see this raw passion that you have, which make it incredibly convincing for them to choose you as their life coach because they know just how devoted you are to self development. That's exactly what they're looking for.
2. You Love Helping and Inspiring People
Just like having a passion for self development; if you combine that passion with one to help and inspire people. After all, what is the purpose of a Life Coach?
To do exactly that. To help and inspire people. So if you're a person who isn't too bothered about going the extra mile to help change someone's life, perhaps this isn't the career for you.
3. You Can Relate to Others Ambitions and Struggles
It's a big help in coaching if when a client presents one of their personal struggles to you, you can relate to it from the past. Maybe you had this exact struggle at some point in your life, and at the time you really felt like you couldn't get through it.
This relation between you and your client only strengthens the amount of help you're able to give, and the bond that you have with your client. They're unlikely to search anywhere else for coaching if you can relate with them in one aspect or another.
4. You're a Motivated Individual
The passion for self development, experience clients can relate to and so on is great. However the icing on cake is being a motivated individual. That motivation gives you the push to go out, do whatever you want and get whatever you want.
Are you a motivated individual?
There's nothing people like more than getting help from motivated individuals that won't stop until they get what they want, and essentially until their clients get what they want. People want to side with motivated individuals who will propel them to the top.
5. You Like the Idea of Self Employment
It's not exactly the best reason to become a life coach. In fact, it's the worst reason to become a life coach. But it's still a reason and definitely something to take into account before deciding you want to become one.
Self employment means that a steady income isn't exactly guaranteed, and it may take a while before you're up and running.
Although, you'll be working your own hours, have the opportunity to work wherever you want and the possibility of eventually earning a lot more than the average person in standard employment.
6. You Have Good People Skills
Good people skills are essential for Life Coaches as you'll be having deep one on one conversations with others. So it requires you to be able to talk to other people confidently and listen very intensively to what they're saying.
7. You're a Patient & Understanding Person
It takes a great deal of patience to listen to multiple people's struggles and issues on a daily basis. Not everyone that comes to you looking for coaching will be happy to begin with. That's why most of them will seek out a life coach in the first place. Which is why you need to be incredibly patient, in order to continuously listen to people's problems and not get put off by the pressure and negativity that may be present.
8. You Have Some Experience in What You're Preaching
It's great having an Official Life Coach Qualification and the passion to help others reach their full potential within their lives, but sometimes having a little experience can help greatly.
It affects the way you understand things and the advice that you can give to other people.
You might have experience in going from a career you hate to one you're really passionate about, or from having no motivation in life to finally becoming inspired to make something of yourself.
All this experience helps when giving your guidance in life coaching sessions!
I'm going to sign off with leaving you the below video I found on YouTube, that explains in detail the most important traits to have as a life coach. These 8 considerations originally appeared here.
In addition to the above 8 considerations take some time to reflect on the extent to which you align with these characteristics of a successful coach.
1. A capacity for self-observation and reflection: If we can see ourselves as we are, rather than how we wish we were, we can be more effective as a coach. We will bring honesty to the coaching that would be missing if we were 'hiding' who we really are.
2. A recognition of what we can influence and change: We cannot control and influence everything: A great coach has the capacity to focus on that which they can control and influence, and thus improve results through being proactive in those areas, rather than focusing on what can only worry them but which they can do nothing.
3. Self-awareness of our emotions and the impact they have on the client: By being aware of our own emotions and choosing to manage them effectively, we can become far more effective when we're with our clients. The client may bring something that's emotional for them. We don't then get to be emotional with them, unless it's appropriate, so we must be in tune with and be able to manage what comes up for us emotionally.
4. An understanding of our own strengths and weaknesses: Knowing where we excel means we can bring those strengths to the coaching conversation. Knowing where we need to improve provides us with a pathway for building our capacity in other areas that are less familiar to us. Being stretched to learn and grow is part of what coaching is.
5. The ability to receive feedback without defensiveness: Feedback does not immediately mean 'criticism' and a successful coach has the capacity to take on-board the feedback they're hearing without getting defensive, shutting down or rejecting the whole conversation. We must be the example for our clients by being open and receptive to the whole conversation, not just the parts of it we agree with or that suit us. These traits of successful coaches originally appeared here.
How did you do on your assessments? Leave a comment here on this blog post. Ready to begin training? Check out the Mindset Course Here.