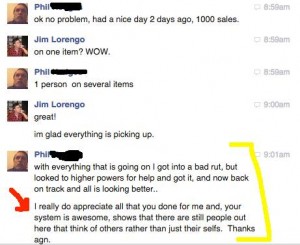 The practice and pleasure of drop shipping has been around for some time but in recent times there has been a massive influx of persons into the industry, as what used to be a carefully guarded secret has now become more commonly known.  Ordinary internet users are now making money online with drop shipping.  Drop shipping is supply chain management technique in which the retailer does not keep goods in stock but instead transfers customer orders and shipment details to either the manufacturer or a wholesaler, who then ships the goods directly to the customer. As in retail businesses, the majority of retailers make their profit on the difference between the wholesale and retail price, but some retailers earn an agreed percentage of the sales in commission, paid by the wholesaler to the retailer.
Another exciting possibility with drop shipping is the concept of white labelling.  How hard do you think it is to have your own branded shoe line or line of silk ties or scarves or anything for that matter!  Very hard and super expensive? Nope!  With white labelling you can easily have your own branded coffee mug, shoes, handbags etc.  All you need is the name of your brand and to find a mass producer that you negotiate a low rate with to slap your brand on the product.  You buy from them when you have that sales on Ebay or Amazon and have them ship it to the buyer. Here is an excellent guide on to find such products for your shopify or other e-commerce store.  Click ==> How To Find A Manufacturer Or Supplier For Your Product Idea.
Have fun earning and see you at the bank.