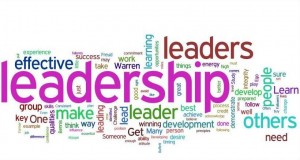 Diothrephes as mentioned in 3 John verse 9 is a perfect example of how not to lead.  Dr. John Maxwell is widely quoted as saying that everything rises and falls on leadership…everything.  It is my considered opinion that Jamaica is in the clutches of a crisis of leadership.  This is evident is every sector of the society.  Therefore John's example e of the brand of leadership to be avoided demands further reflection.  In verse 9 of 3 John we are introduced for the first and only time in the New Testament to a leader by the name of Diotrephes.  You know it is quite noteworthy when a person's only mention in a historical document is in commendable tones.  We are left wide eyed when the only mention of someone is in highly uncomplimentary notes.
Holding true to his characteristic fervor for holding fast to truth and love no less John considers the unity of the faith far too valuable to allow this man's attitudes and actions to remain unchallenged.  Having closed his encouragement for continued loving hospitality to the travelling missionaries with the declaration that it is one way we work together for the truth John turns his attention to the one person in their midst who would have none of that.
"9 I wrote to the church, but Diotrephes, who loves to be first, will not welcome us. 10 So when I come, I will call attention to what he is doing, spreading malicious nonsense about us. Not satisfied with that, he even refuses to welcome other believers. He also stops those who want to do so and puts them out of the church.
The words Diotrphes, who loves to be first, reverberate in my head.  They hurl me back into 2009 as I took my final exam at the African Leadership Institute for Community Transformation and I saw the essay question, "what makes servant leadership unpopular in your region."  I went to town on that one because I have come across far too many who could easily fit the description given by John here.  In every sector of society, indeed wherever humans are located in a group there we're likely to find the Diotrephes spirit.  These are they who love being in charge, love to be number one, love to be the boss, love to be the centre of attention, love to push themselves forward… I openly admit to you that even as I wrote these words I paused to ask myself whether this is how I am perceived by others.  I shudder to think that it may so, and I welcome your constructive feedback in this regard.
It seems to be within the realm of possibility that John's previous letter to that church about the continues hospitality to the itinerant missionaries may have been received by Diotrephes and kept from the hearing of eyesight of Gaius and the brethren.  Several charges are raised against him: he loves to be first; he will have nothing to do with the Elder and gossips maliciously about John; and he refuses to welcome the brothers. Diotrephes has failed to provide hospitality and, even more, financial assistance and other kinds of support for itinerating Christian preachers in his area. The charge that he will have nothing to do with the Elder suggests that the Christians whom he will not support are emissaries from the Elder, who have come to help the church in various ways.  Have you ever been among a group of church leaders and heard the unkind words spoken about a colleague minister or fellow leader? I recall once having to declare out loud in a meeting that this is my colleague you are speaking of in this manner, he is not here to speak for himself so I refuse to stay in this meeting and hear more of this broadside against my brother.
One of the common tactics used by persons who like to lead is to divide and rule, malicious gossip against the person or persons they view as standing in the way of their total dominance is therefore a weapon of choice. Slander is of the devil, in fact in the Greek New Testament the root word for satan is the same. Need I say who then is behind a slanderous leader?
It is important that we note the sublime nature Diotrephes' evil.  It is not that he is preaching heresy, he is not among those who John describes as having the antichrist spirit, he is not pulling away members into a Diothrephes sect.  He has remained within the community of faith that was spawned and discipled by John, yet he is so vehement in his rejection of disciples of John precisely and simply because they represent John.   This is about a power struggle that has caused one brother to be develop tunnel vision, to pursue a vendetta against the one who he believes has no right to challenge his authority.  As was the case then so it is now, the greatest victim in these power plays are the people who are being led and the name and witness of the organization, in the case of church it is the name of Jesus no less that is negatively stained.
It is to our enormous discredit that we have had cases reaching the tabloids of literal physical blows being exchanged between church leaders in power struggles, we have had some nasty church splits along the road to our notoriety for churches per square mile.  Some of the warring parties have remained in an unreconciled state years later, all of this while growing numerically, and in some cases within walking distances of each other.  The names of the churches that arise from some cases of these are even amusing to say nothing of confusing. I boldly call it for it is, and upon the authority of the Word of God call such church leaders to stop it. I go further to call upon those who know that the genesis of their established ministry was in a bitter power struggle to be bold enough to refuse to leave the dust under the carpet where you swept it, go to those that you were at odds with and for the sake of the Kingdom mend the relationship.  I don't think we need to tell you the great advantage that will come to both ministries when this is done.   Let us not confuse healthy ambition for success with selfish thirst for power. Imitate what is good, shun Diotrephes.