Introduction
Emotional intelligence is a crucial factor in the success of any organization. It refers to the ability to recognize, understand, and manage our own emotions, as well as the emotions of others. In today's fast-paced and highly competitive business world, emotional intelligence has become an essential skill for employees at all levels. It not only impacts individual performance but also plays a significant role in shaping the overall organizational culture.
One of the primary reasons why emotional intelligence is important in the workplace is its impact on employee relationships and communication. When individuals possess high emotional intelligence, they are better able to understand and empathize with their colleagues. This leads to more effective collaboration, improved teamwork, and enhanced productivity. Employees who are emotionally intelligent are also more likely to have strong interpersonal skills, allowing them to build positive relationships with clients and customers.
Moreover, increasing emotional intelligence within organizations brings about numerous benefits. Firstly, it fosters a positive work environment where employees feel valued and supported. When individuals are aware of their emotions and can regulate them effectively, there is less room for conflicts or misunderstandings. This leads to higher job satisfaction levels and reduced turnover rates.
Secondly, organizations that prioritize emotional intelligence tend to experience improved leadership effectiveness. Leaders who are emotionally intelligent can inspire and motivate their teams more effectively by understanding their needs and providing appropriate support. They are also better equipped to handle challenging situations with composure and make sound decisions based on both logic and empathy.
Another advantage of elevating emotional intelligence within organizations is its positive impact on employee well-being. Emotional intelligence helps individuals manage stress more effectively by recognizing their triggers and implementing coping mechanisms. This results in reduced burnout rates and increased resilience among employees.
In addition to these individual-level benefits, emotional intelligence plays a crucial role in shaping the overall organizational culture. When leaders prioritize emotional intelligence, they set an example for others to follow. This creates a culture of open communication, trust, and respect throughout the organization. Employees feel comfortable expressing their thoughts and emotions, leading to increased transparency and collaboration.
Strategies for Developing Emotional Intelligence
Developing emotional intelligence is essential for individuals to thrive in the workplace and for organizations to create a positive and productive culture. By implementing effective strategies, businesses can foster emotional intelligence among their employees and reap the numerous benefits that come with it.
1. Training and Education
One of the most effective ways to develop emotional intelligence is through training and education programs. Organizations can provide workshops, seminars, or even online courses that focus on enhancing emotional intelligence skills. These programs can cover various aspects such as self-awareness, self-regulation, empathy, and social skills.
By offering these opportunities, employees can gain a deeper understanding of their own emotions and learn how to manage them effectively. They can also develop empathy towards others, enabling them to build stronger relationships with colleagues and clients. Furthermore, these training sessions can teach individuals how to regulate their emotions in stressful situations, leading to better decision-making and problem-solving abilities.
Another effective strategy for developing emotional intelligence is through coaching and mentoring programs. Assigning mentors or coaches who have expertise in emotional intelligence can provide valuable guidance and support to employees.
Through regular one-on-one meetings, mentors or coaches can help individuals identify their strengths and weaknesses in terms of emotional intelligence. They can offer feedback on specific situations where emotional intelligence plays a crucial role, helping employees understand how they could have handled those situations differently.
Coaches or mentors can also encourage reflection by asking thought-provoking questions that prompt individuals to analyze their emotions, thoughts, and behaviors. This reflective practice allows employees to gain insights into their own patterns of behavior and make conscious efforts towards improvement.
3. Promoting Self-Awareness
Promoting self-awareness is another important strategy for developing emotional intelligence within an organization. Employees need to have a deep understanding of their own emotions before they can effectively manage them.
Organizations can encourage self-reflection and self-assessment by providing opportunities for employees to engage in activities that promote introspection. This can include journaling, mindfulness exercises, or even participating in personality assessments or 360-degree feedback.
By engaging in these activities, individuals can become more aware of their emotions, triggers, and patterns of behavior. They can identify areas where they may need to improve and develop strategies to regulate their emotions effectively.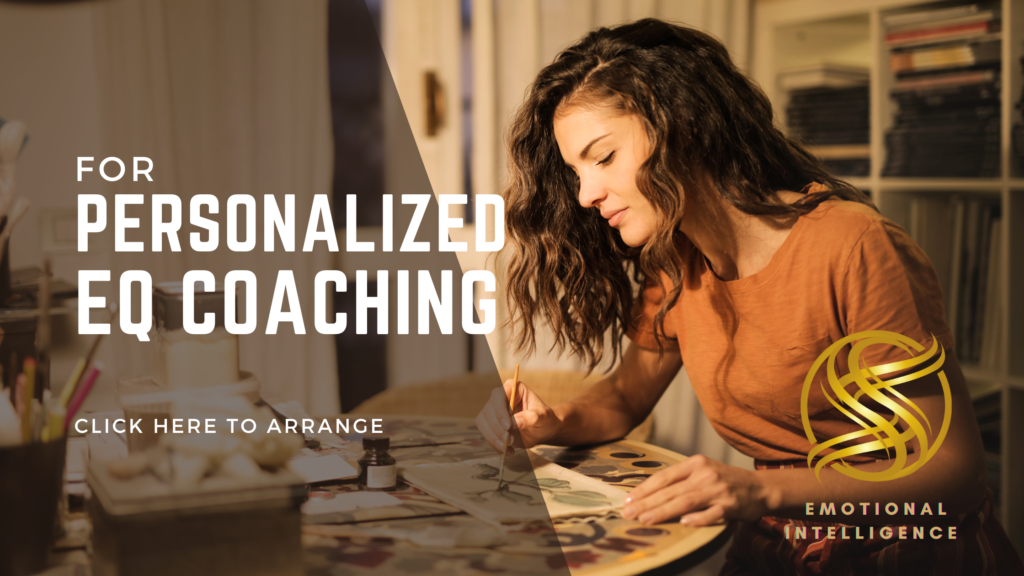 Role of Emotional Intelligence in Shaping Organizational Culture
Emotional intelligence plays a crucial role in shaping the culture of an organization. It influences how employees interact with one another, the level of trust and collaboration within teams, and the overall effectiveness of leadership. By understanding and harnessing emotional intelligence, organizations can create a positive work environment that fosters productivity, innovation, and employee satisfaction.
1. Building Trust and Collaboration
One of the key ways emotional intelligence shapes organizational culture is by building trust and enhancing collaboration among employees. When individuals possess high emotional intelligence, they are better equipped to understand and manage their own emotions as well as those of others. This ability to empathize with colleagues creates a sense of psychological safety within teams, allowing for open communication and effective conflict resolution.
In emotionally intelligent organizations, employees feel comfortable expressing their thoughts, ideas, and concerns without fear of judgment or reprisal. This open dialogue not only leads to more innovative solutions but also strengthens relationships among team members. When individuals trust one another and collaborate effectively, they are more likely to take risks together, support one another's growth, and achieve shared goals.
2. Enhancing Leadership Effectiveness
Leaders with high emotional intelligence have a profound impact on organizational culture. They inspire and motivate their teams by demonstrating empathy, understanding, and authenticity. These leaders create a positive work environment where employees feel valued, supported, and empowered to contribute their best efforts.
Emotionally intelligent leaders excel at building strong relationships with their team members. They take the time to understand each individual's strengths, weaknesses, aspirations, and challenges. By doing so, they can tailor their leadership approach to meet the unique needs of each employee.
Furthermore, emotionally intelligent leaders foster inclusivity by embracing diversity in all its forms. They recognize the value of different perspectives and actively seek input from all team members. This inclusive approach not only drives innovation but also promotes a sense of belonging and psychological safety within the organization.
3. Managing Change and Adaptability
In today's fast-paced business environment, change is inevitable. Organizations that possess high emotional intelligence are better equipped to navigate change effectively. They understand that change can be challenging for employees and proactively address their concerns and emotions throughout the process.
Emotionally intelligent organizations prioritize clear communication during times of change. Leaders openly share information about the reasons behind the change, its expected impact, and how it aligns with the organization's vision and goals. By providing this context, they help employees understand the rationale behind the change and reduce uncertainty.
Moreover, employees with high emotional intelligence are more adaptable in the face of change. They are able to regulate their own emotions, remain flexible, and embrace new ways of working. This adaptability not only helps individuals thrive during times of transition but also enables organizations to respond quickly to market shifts and stay ahead of the competition.
Conclusion
In conclusion, elevating emotional intelligence within an organization can have a profound and lasting impact on its performance and culture. By recognizing the importance of emotional intelligence in the workplace, organizations can create a more harmonious and productive environment. The benefits of increased emotional intelligence are numerous, including improved communication, enhanced teamwork, and better conflict resolution.
Developing emotional intelligence in employees is crucial for long-term success. Organizations can implement various strategies to cultivate emotional intelligence, such as providing training programs, promoting self-awareness, and encouraging empathy. These initiatives not only benefit individuals but also contribute to a positive organizational culture where employees feel valued and supported.
Additionally, emotional intelligence plays a significant role in shaping the overall organizational culture. Leaders who possess high emotional intelligence can inspire their teams, foster trust, and create a sense of belonging. They are adept at managing emotions effectively and promoting a growth mindset among their employees. As a result, organizations with emotionally intelligent leaders tend to have higher employee engagement levels and lower turnover rates.
By prioritizing emotional intelligence within an organization, leaders can transform their workplace into one that thrives on collaboration, innovation, and resilience. Employees who are emotionally intelligent are better equipped to handle challenges and adapt to changes in the business landscape. They exhibit greater resilience in the face of adversity and are more likely to persevere towards achieving organizational goals.
Increasing emotional intelligence is not just a personal development endeavor; it is an essential catalyst for transforming organizational culture. By investing in the development of emotional intelligence skills among employees and nurturing emotionally intelligent leaders, organizations can unlock their full potential. The journey towards fostering emotional intelligence may require time and effort; however, the rewards in terms of improved performance, enhanced teamwork, and a thriving workplace make it well worth it.